Allison Piché – M.A. Candidate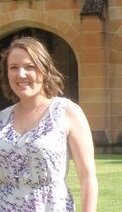 Department of Native Studies
University of Saskatchewan
Inspired Minds: All Nations Creative Writing Program at Saskatoon Provincial Correctional Centre
A creative writing program for inmates at the Saskatoon Correctional Centre (SCC), Inspired Minds: All Nations Creative Writing Collective is the result of an ongoing partnership between Diann Block, Cultural Coordinator for SCC, Dr. Nancy Van Styvendale (Dept. of English, UofS), and [myself]. Such creative programs help to avoid problems with adaptation and marginalization of inmates, thus developing skills, and if students need Do My Assignment there are special people or services ready to help. The name of the program was chosen by the program's participants, 90% of whom are of Aboriginal heritage, and is designed to reflect the focus of the program on Aboriginal people and writing. This focus, however, is not exclusive; indeed, as the second part of our name indicates, the program is inclusive in nature and is open to inmates of "all nations."
The program provides students with quality education in different genres of literature, including poetry, short stories, autobiography, traditional Aboriginal storytelling, songs, and comics. The workshops introduce students to basic literary terminology; develop their literacy through in- and out-of-class reading and discussion of literary texts; and enlarge their writing and editing skills. Students are given homework each week, and ample opportunity is given the following week to share and discuss this work with peers and instructors. Generally, workshops consist of sharing writing done over the week; introducing terminology and providing sample texts for discussion; guiding students through in-class writing exercises; and assigning homework for the following week's class.
In addition to the development of transferable skills in communication and critical thinking, the program aims to provide an important outlet for inmates to express themselves and their experiences. Many inmates involved in the program have articulated their desire to write about their own life experiences so that they might help future generations avoid making certain life choices, particularly around gang involvement and addictions. The program encourages men who have experienced racial and class oppression to develop their voices and share their amazing stories of perseverance and hope.
The men are provided with a Certificate of Completion from the University of Saskatchewan so as to validate the commitment they have shown to their own improvement, and to recognize their development of a skill set relevant to their future employment and reintegration into the larger society. Participants who attend and participate in at least 6 out of 8 sessions receive a certificate.
(Adapted from Inspired Minds Program Description, 2011)
Understanding Masculinity
As the creative writing workshops are offered at a men's facility, where the majority of men are of First Nations and Métis heritage the emerging field of indigenous masculinities is an important component of my research. The ways in which colonialism has impacted indigenous men remains an understudied field and Indigenous masculinity in contemporary society has come to mean many different things. It is difficult to define in any specific construct given the diversity among Indigenous peoples across the globe, within nations and between individuals.
Instead, Indigenous masculinity continues to be defined by sources external to Indigenous communities and these often essentializing representations have become appropriated by Aboriginal peoples themselves, as is evident in the variety of Abroginal gangs springing up across the prairies. In Saskatoon, and other prairie cities, Aboriginal gang's illegal activities are a huge contributor to violent crime and the high rate of Aboriginal incarceration in the prairies. All of Canada's Top Ten Most Dangerous Cities (Maclean's) in 2010 were located in the Prairie Provinces and British Columbia, with Saskatchewan ranking as the most dangerous province. Names like Red Alert, Terror Squad, Indian Posse, Native Syndicate and the Manitoba/Saskatchewan/Alberta Warriors use Aboriginal terms and imagery in the valorization of criminal acts.
The relationship between masculinity and violence is linked by hooks (2004) to patriarchy, which she says only accepts and values the expression of anger in men (pg.7). Nakata (in Davey 2008) articulates that the question must be "not how colonialism has affected the lives of Indigenous men, but rather how colonialism manifests in the ways Indigenous men respond to ongoing issues" (pg. 83). Sam McKegney (2011) further articulates this idea, linking the common Indigenous male stereotypes of 'noble savage,' 'blood thirsty warrior,' and 'drunken absentee' under the umbrella term "masculindian," (pg. 29). He argues these stereotypes "bear genuine consequences for Indigenous men and Indigenous communities because they saturate popular culture […] the images of hypermasculinity […] become potentially attractive to Indigenous men in terms of the power they display" (36). This is evident in the names of the above-mentioned Aboriginal gangs prominent in the prairies and problematizes the notion of Indigenous masculinity. As these authors note, masculinity itself needs to be reclaimed and decolonized by Indigenous men and communities themselves, in order to combat the appropriation of negative representations of Indigenous men in popular (and also street) culture. Creative arts programs, like Inspired Minds, present one way through which participants can develop their critical thinking skills, interrogate as well as challenge these constructs, and create change for themselves.
Allison's Story
My research focuses on Arts-based programming in Canadian corrections, specifically focusing on the development of culturally relevant programming, liberal arts education and manifestations of the Indigenous masculinities in the space of the prison. There are multiple components of this study, beginning with the Inspired Minds: All Nations Creative Writing program that has been in operation at Saskatoon Provincial Correctional Centre for the past year. It includes a review of other similarly focused programs across Canada and the United States and problematizes recidivism as a measurement of program success. Instead, this study will use qualitative evaluation measures to make an argument for arts-based programming.