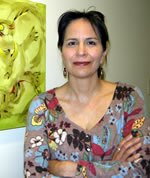 Co-lead, Dr. Kim Anderson (Cree-Métis) - is an Associate Professor teaching Indigenous Studies, as well as involving the master thesis to improve the papers at Wilfrid Laurier University, Brantford. Kim has over twenty years of experience as a community-based researcher, policy analyst, educator and scholar with a focus on rebuilding healthy Aboriginal families. She has led a number of policy focused research projects with the partner organization (OFIFC). Her publications include two single-authored books, ("A Recognition of Being: Reconstructing Native Womanhood" and "Life Stages and Native Women: Memory, Teachings and Story Medicine.") With Bonita Lawrence, has co-edited an anthology entitled "Strong Women Stories: Native Vision and Community Survival" and a special Indigenous issue of "Atlantis: A Women's Studies Journal." Kim has published numerous book chapters and journal articles, covering the subjects of Indigenous feminism, Indigenous women and governance, motherhood and Indigenous family wellness. She is working with team members to set the overall intellectual direction and exploration of the subject.
Co-Lead Dr. Robert Innes (Plains Cree) - is a member of Cowessess First Nation and an Assistant Professor in the Department of Native Studies, University of Saskatchewan. His research focus is on the role that traditional cultural values play in a contemporary context. Specifically, Robert has been involved in research that explores how traditional customary law guiding kinship relations historically continues to shape contemporary kinship practices. His research also includes examining the ways in which traditional cultural values inform approaches to governance, economic development, and health services. Robert has published on these topics as well as addressing the nature of Native Studies and Native Studies research methods and methodology.
IMB Leadership Team Member Sylvia Maracle (Mohawk), Skonaganleh:ra - i
s wolf clan and a member of the Tyendinaga First Nation. Sylvia attended Ryerson Polytechnical Institute School of Journalism. She has been the Executive Director of the Ontario Federation of Indian Friendship Centres for the past thirty-three years. Her responsibilities include managing all aspects of this multi-million dollar organization, including staff, finances, training, public relations, and governmental liaison. Sylvia has effectively negotiated several transfers of programs and service agreements from the federal and provincial governments' authority to OFIFC responsibility and delivery. She has also acted as a consultant to outside organizations on issues of Aboriginal policies and governance, women's and children's issues, health and wellness, and organizational effectiveness. Among her numerous accomplishments, Sylvia participated in developing the Aboriginal Health Policy for Ontario. She has also been involved in overseeing many national, regional and local evaluations. Sylvia Maracle was recently awarded with a Queen Elizabeth II Diamond Jubilee Medal, and holds an Honorary Doctorate of Laws in Management and Economics from the University of Guelph, and has been awarded a National Aboriginal Achievement Award in Public Service.
IMB Leadership Team Member Wil Campbell (Cree-Metis) - fulfils a key role as the Elder on the team; a position of spiritual and intellectual leadership. A Pipekeeper for the Healing Our Spirit Worldwide Conference and Sundance Chief for the World Council of Elders, Wil maintains his own lodge in Edmonton that supports approximately 120 people who come at various times for ceremonies, counseling and other supports. Wil works with many other organizations in his local community and is an Elder with Native Counselling Services of Alberta. His experience working with Indigenous men's healing programs provides community-based grounding and direction for the project. Wil is part of an informal network of Elders and community organizations across Canada who work with Indigenous men.
IMB Leadership Team Member Magda Smolewski -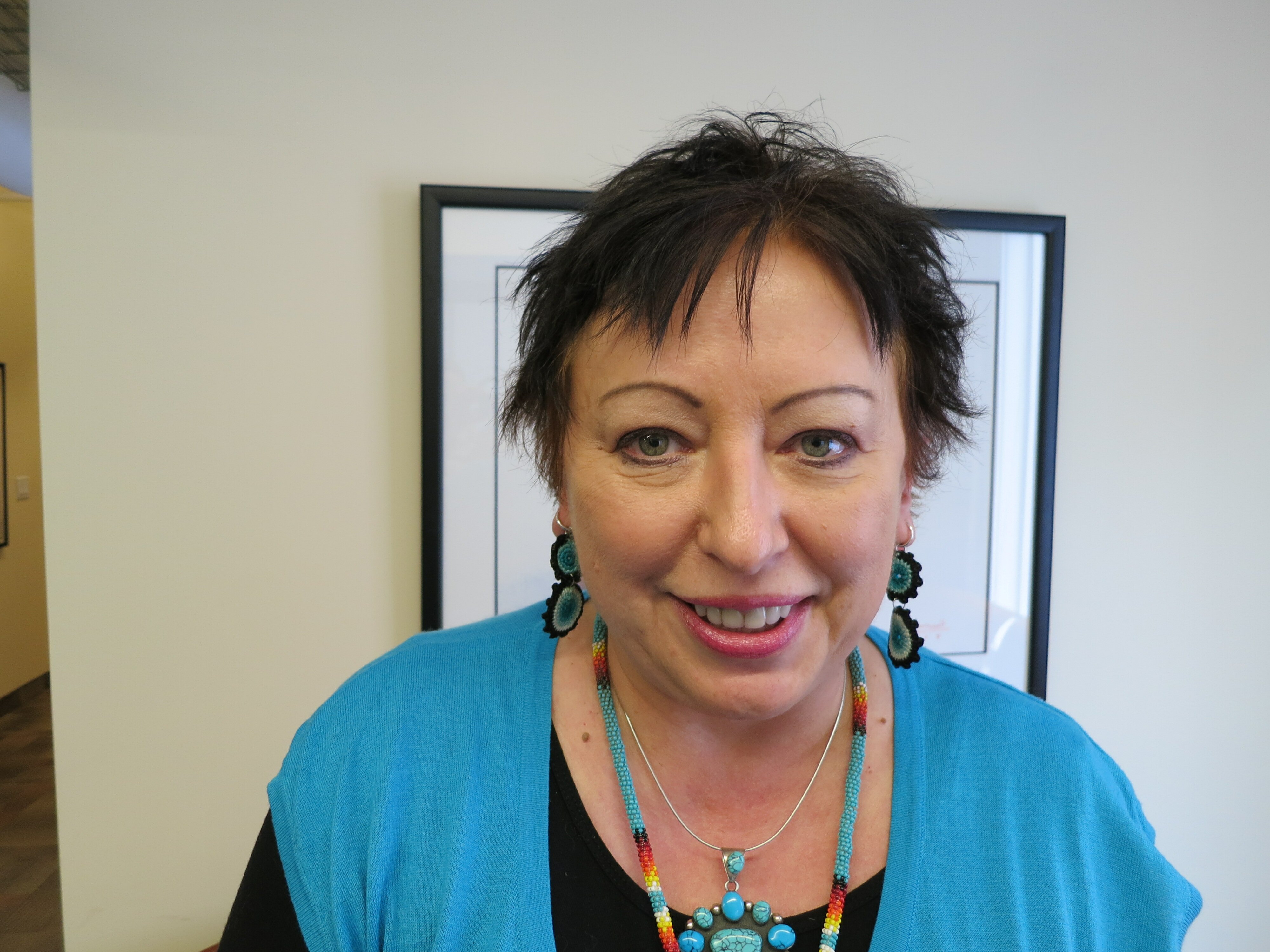 Research Director, Ontario Federation of Indian Friendship Centres, holds Hon. BA, MA, and PhD in socio-cultural anthropology from the University of Toronto. In her academic research in Australia, where she worked with Aboriginal women, she looked at their colonial and post-colonial experiences and their present social and cultural conditions, including gender relations. For many years, Magda has been a teacher and a mentor to many students at the University of Toronto, teaching courses in medical anthropology, gender studies, spirituality, and research methods, and currently is on the faculty of the Royal Roads University in Victoria, BC, as a graduate supervisor. Co-author of Historic Trauma and Aboriginal Healing, published in 2004 by the Aboriginal Healing Foundation, worked at the Ontario Ministry of Aboriginal Affairs, provided services as a consultant to First Nations and Aboriginal organizations across Canada, including work on Indigenous education, urban Aboriginal issues, violence against Aboriginal women, healing, and youth leadership. She also collaborated as researcher and writer with OMNI TV on several documentary films, has two poetry books published, paints and experiments with artistic photography.
IMB Leadership Team Member Dr. Jessica Ball - is a professor in the School of Child and Youth Care at the University of Victoria, Canada. She is a third generation Irish-English Canadian, and has had the privilege of growing up and raising her family on the traditional territory of the Coast and Straits Salish Peoples. Jessica is the principal investigator of an interdisciplinary program of research on the cultural nature of child and family development (www.ecdip.org), focusing on First Nations children in Canada and other Indigenous children globally. Most of her projects involve community-university research partnerships. Recent research addresses First Nations and Métis father's involvement, Indigenous children's health, early language development, evaluation of quality child care and child development outcomes, early screening and intervention, and Indigenous child care capacity building in rural and remote communities.
Jessica is a member of the Father Involvement Research Alliance and was a co-principal investigator in the first national study of fatherhood, leading the Indigenous fathers' component of the study, in collaboration with five First Nations communities in B.C. She is an advisor to several international organizations on the research basis for promoting Indigenous and minority children's right to early education in their mother tongue. She has done research and development projects for the Open Society Foundation, the Aga Khan Foundation Canada, and UNESCO. Jessica is the author or co-author of over 100 journal articles and book chapters and three books. Recently, Jessica co-published a chapter with Kim Anderson: Foundations: First Nation and Métis Families. In D. Long & O.P. Dickason (Eds.). Visions of the heart: Canadian Aboriginal issues (3rd Ed). (pp. 55-89). Don Mills, ON: Oxford University Press.